IT'S THAT TIME OF YEAR AGAIN

The inspiring Christmas campaign
A little Ray of giving
is a Ray White initiative that has run across Australia and New Zealand each December since 2012.

Back for our fourth year!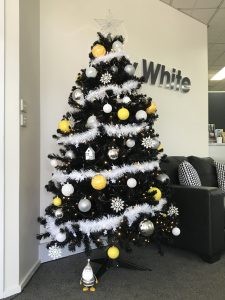 2019 will see Ray White Wodonga partner with
Rotary Club of Belvoir – Wodonga
for the fourth time to help disadvantaged local children who may need a little extra light in their festive season.
We're excited to also be partnering with
Tots 2 Teens Albury Wodonga
this year which will help ensure we reach as many families as possible.
You can join us in spreading some Christmas Cheer within the local community by dropping an unwrapped gift into our office from Monday 2nd December.

For any of our interstate friends, you can still take part! Simply place an online order with a retailer of your choice and have the gift delivered to our office (
address below
).
So that we can add your name to the gift tag please be sure to also email us via the contact form below
to let us know what's on the way.

Hamper Collection Point
In 2019 our office will also host a collection bin for non perishable hamper items on behalf of The Carevan Foundation. We're determined to reach as many families in need as possible this year so please consider donating!

Please deliver presents to:

Throughout 2016, 2017 and 2018 we've collected over 350 gifts for local families.
We are really hoping that 2019 will be our biggest year yet!