Thank you for your support

The inspiring Christmas campaign
A little Ray of giving
is a Ray White initiative that has run across Australia and New Zealand each December since 2012.

Back for our fourth year!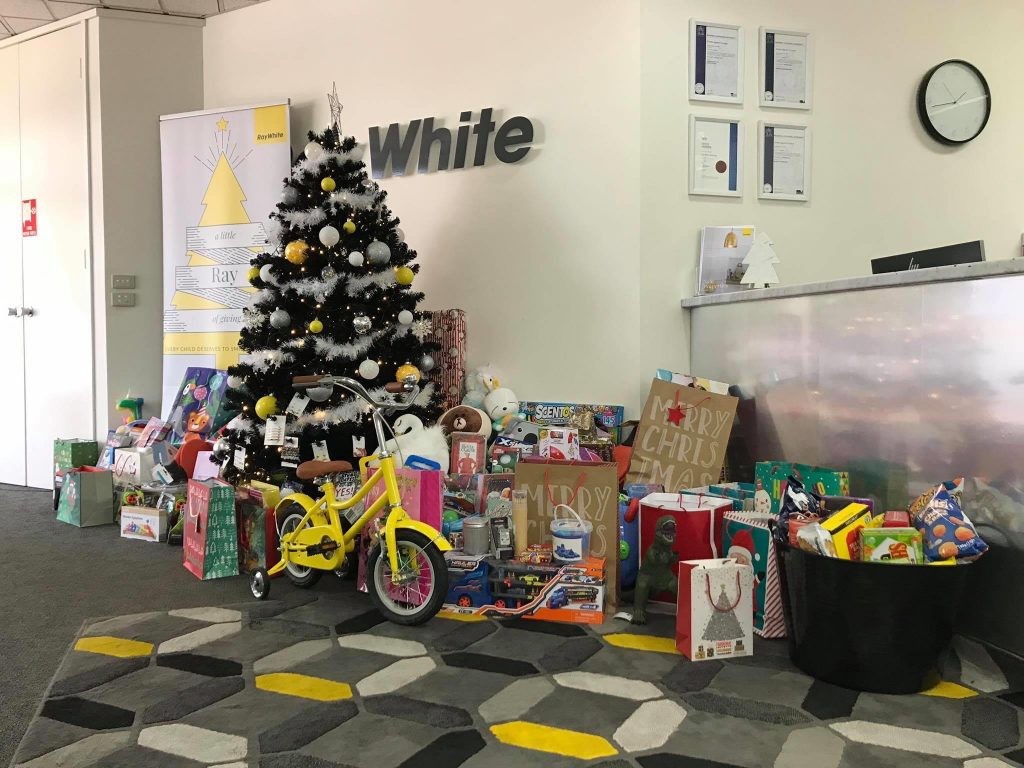 In 2019 Ray White Wodonga partnered with
Rotary Club of Belvoir – Wodonga
for the fourth time to help disadvantaged local children who needed a little extra light in their festive season.
We also partnered with
Tots 2 Teens Albury Wodonga
which helped ensure we reached as many families as possible. We were blown away with the final tally of 192 gifts!

Throughout 2016, 2017 and 2018 we've collected over 350 gifts for local families.